In the past, there was a huge pond in Hirata sub district. Therefore, houses were built along the skirts of the mountain. As high quality bamboo trees have been grown here, the community used bamboo skin to manufacture rain gear, a commodity in the Sanin area.
Also, there used to be an elementary school, a branch of high school and Hyogo Prefectural Children Nature Village. Many children inside and outside this sub district came here. After the closure of schools, several companies opened factories and offices. Now this district attracts many people as a hub of manufacturing.
Kasuga-jinja Shrin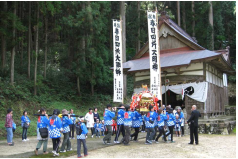 This shrine consists of the main hall and the hall of worship, and enshrines Shisho Myojin (four deities) of Kasuga Taisha Shrine in Nara. The dedications of the annual festival have included the ritual, sumo matches by children and grown-ups respectively, and Sumo Jinku, the traditional sumo song sung by the sumo wrestlers clad in the traditional kesho mawashi (ceremonial belt). Today, children parade around the sub district carrying a portable shrine.
Inari-jinja Shrine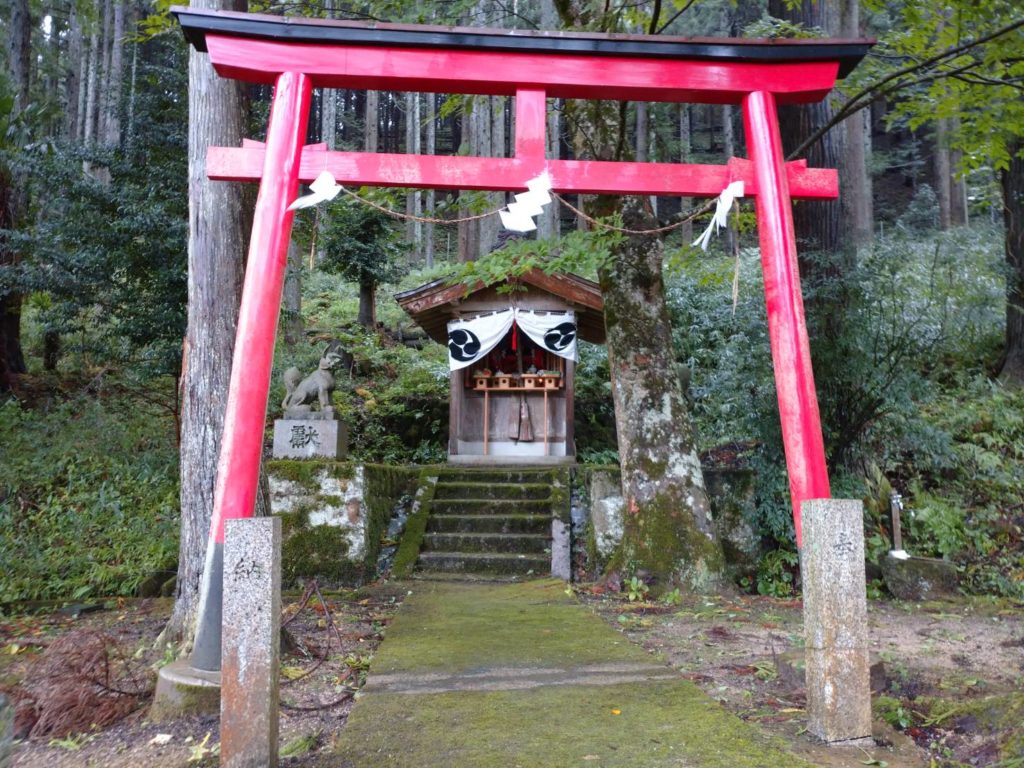 Inari-jinja Shrine worships and enshrines Inari Daimyo-ji (great luminous deity) of Fushimi Inari Shrine in Kyoto. Passing through the vermeil Torii gateway in the precincts of Kasuga-jinja Shrine, the shrine pavilion can be found ahead of a fox statue. The annual festival is combined with the one of the above Kasuga-jinja Shrine.
Senpuku-ji Temple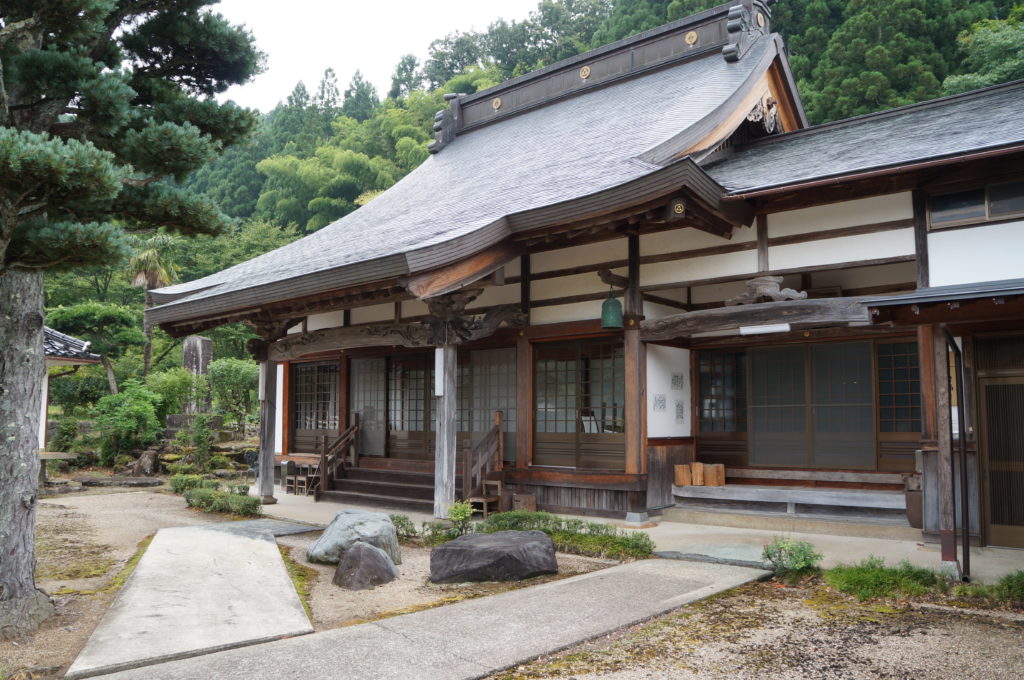 This temple, which belongs to Jodo Shinshu Buddhism sect Hongan-ji school, originates from the Buddhism training monastery "Senpuku Shousha" built in 1634 at Awatani (Houkou-Tani) of the same sub district. It is said that it was in 1810 when the monastery was moved to the current location. In the main hall, the pictures of its principal object of worship Amitabha Tathagata and Shinran Shonin, the founder of the sect, are enshrined.
Myoken-jinja Shrine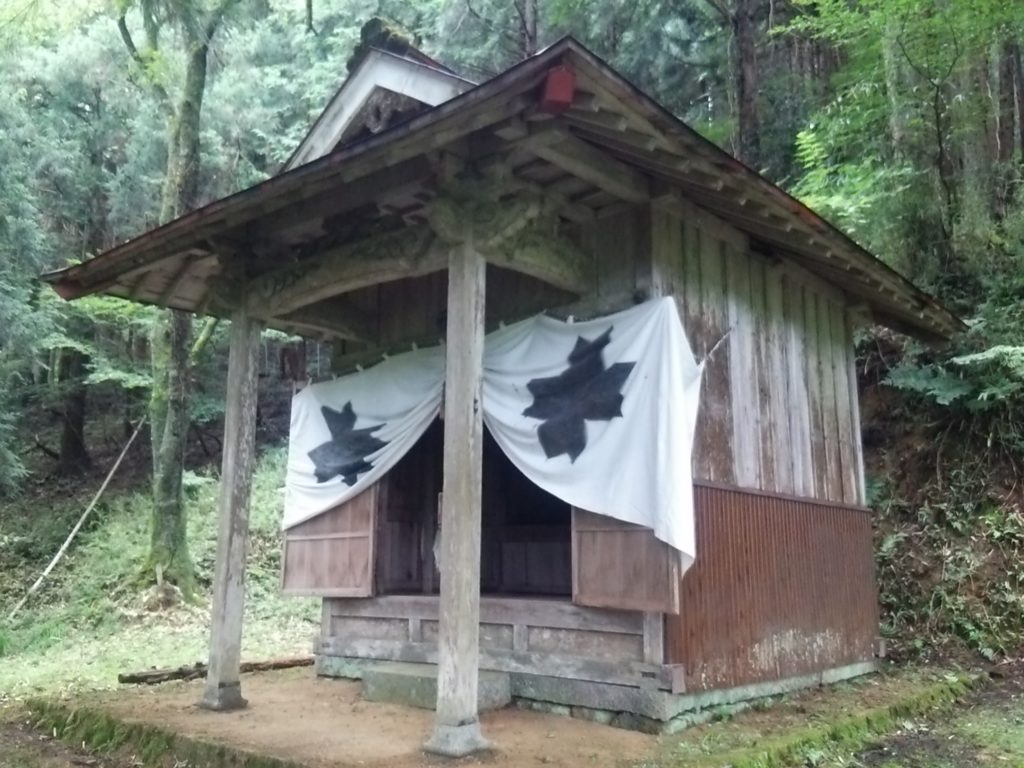 Affectionately called "Myoken-san", Myoken-jinja Shrine enshrines Myoken Daibosatsu, the guardian deity for national tranquility and good harvests. The annual festival is held in July. In the middle of the Showa Period (about mid-1950s), children dedicated sumo matches in the precincts. After the match, they used to enjoy playing in the river.
Kou-jinja Shrine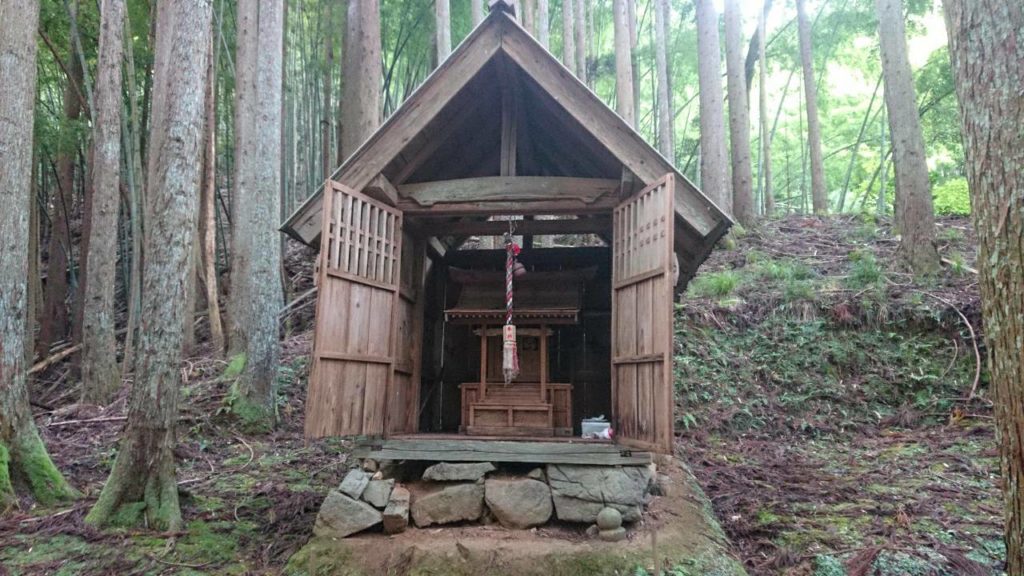 Kou-jinja Shrine 
The shrine, which is affectionately called "Kojin-san", enshrines Kojin, the guardian deity for the community. The annual festival is held in July. In the middle of the Showa Period (about mid-1950s), children visited the shrine and then plucked up courage to dive into the river.
Jizo Statues (Ksitigarbha)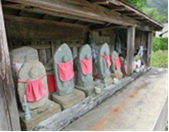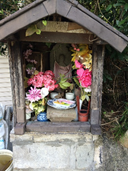 There are six small shrines which enshrine Jizo (Ksitigarbha), which is affectionately called "Ojizo-san", in Hirata. As Sanin Kaido Road ran through here, they were worshiped as Dosojin, the roadside guardian. Also, they have been worshiped as the guardian for children. On August 23, people in the community dedicate rice dumplings and flowers to them for prayer.