Until the Meiji Period, Higashinaka was divided into two settlements, Nakamura and Higasi-Nakamura. In 1917, they were merged into Higashinaka. There also used to be a mine. The minerals were carried to the neighboring Sasaki Village over steep Utouge Pass.
Furusato Hana Kaido Road (The Homeland Flower Road)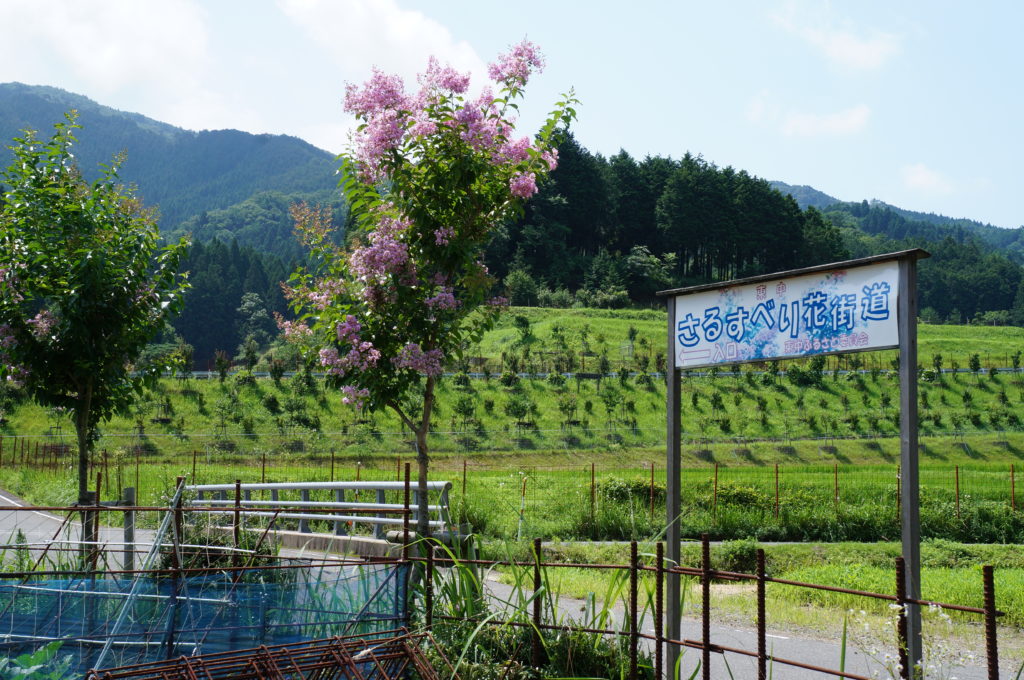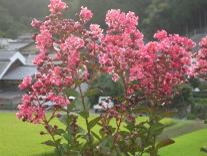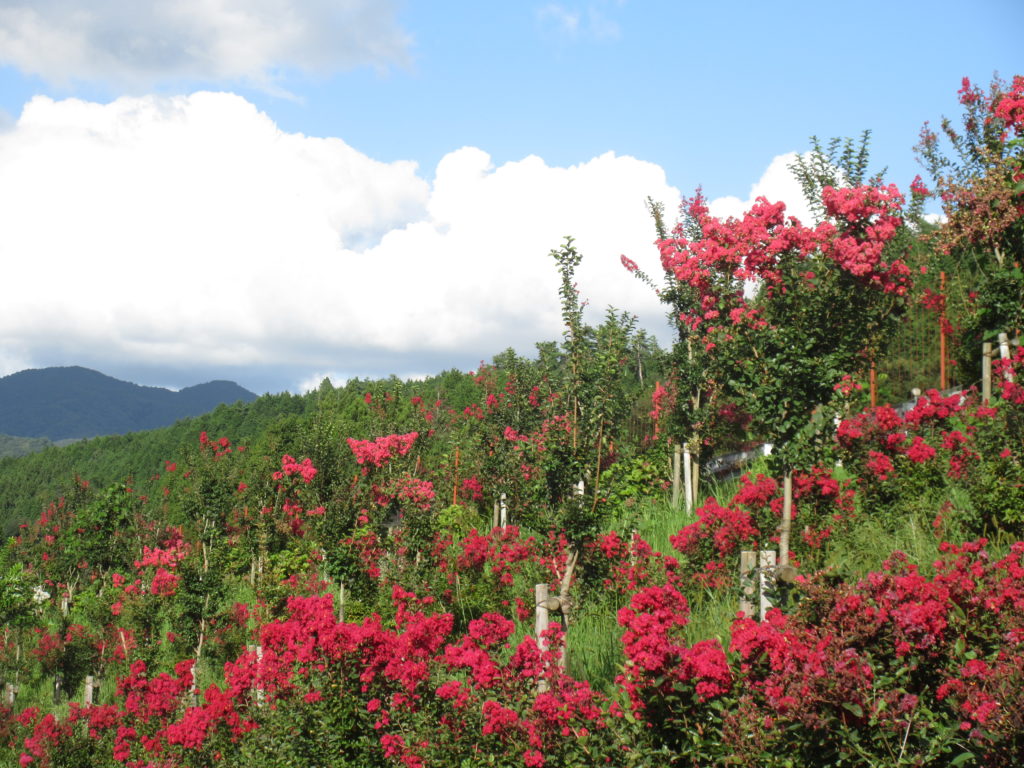 The local people have planted trees since 2007 in hope of creating an attractive atmosphere with the abundance of nature. About 500 crape myrtles are grown on the slope along the agricultural road and in full bloom between the middle August and the end of September. The road attracts the local people as they get relaxed and have a good time.
No Fishing Area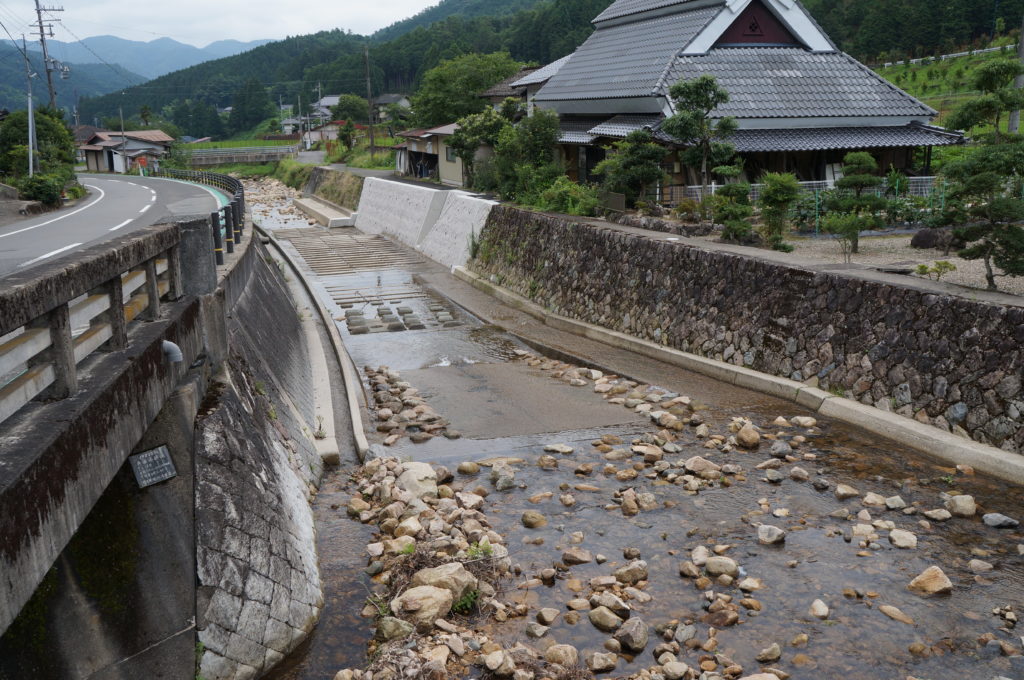 In the past, Shingu-jinja Shrine preserved the sacred fish in its sacred pond. However, a great flood wreaked havoc on the pond and the fish fled away. So, the entire area around Shingu River was designated as a no-fishing area to preserve the fish presented by the god. This area has also been known as "the village where no one catches the fish".
Kami Ike (Sacred Pond)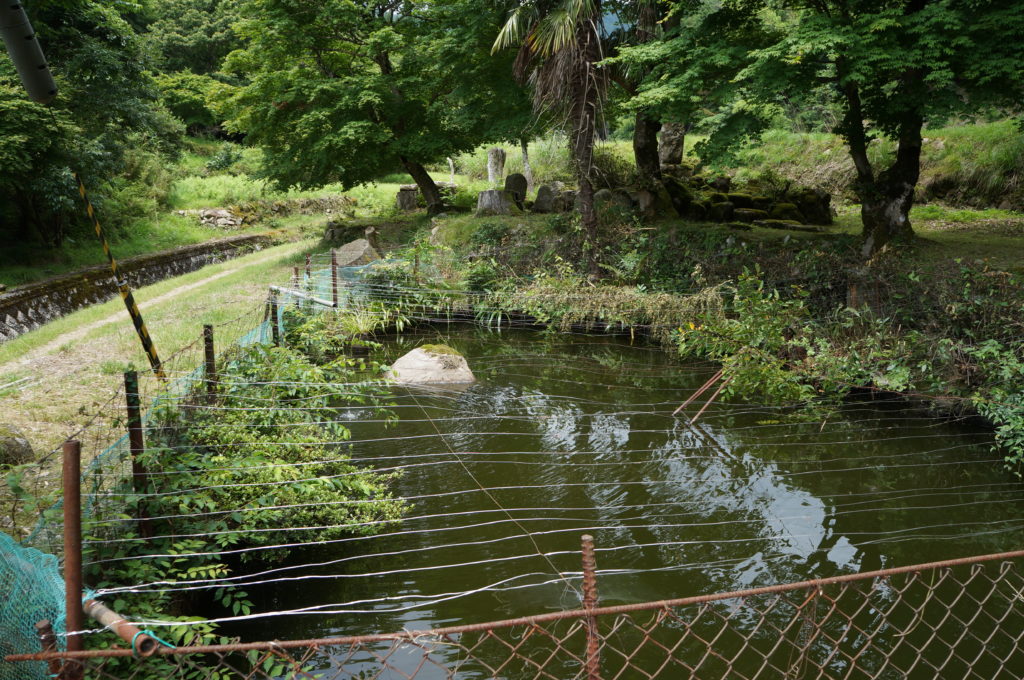 The current sacred pond was created in 1924. Still now, the local people feed and preserve the fish there.
Shingu-jinja Shrine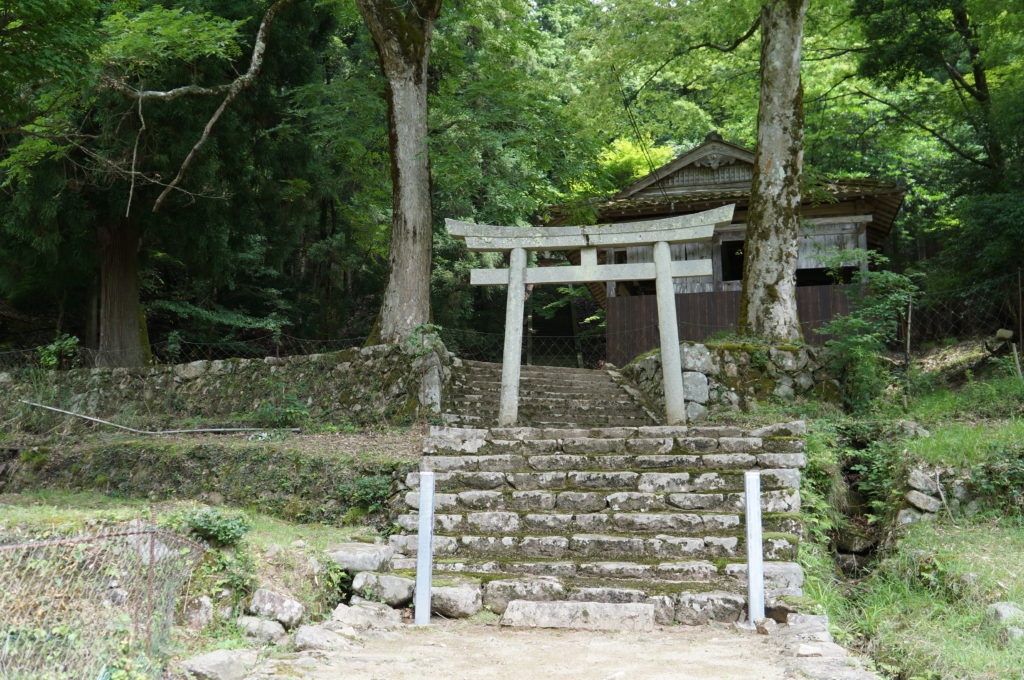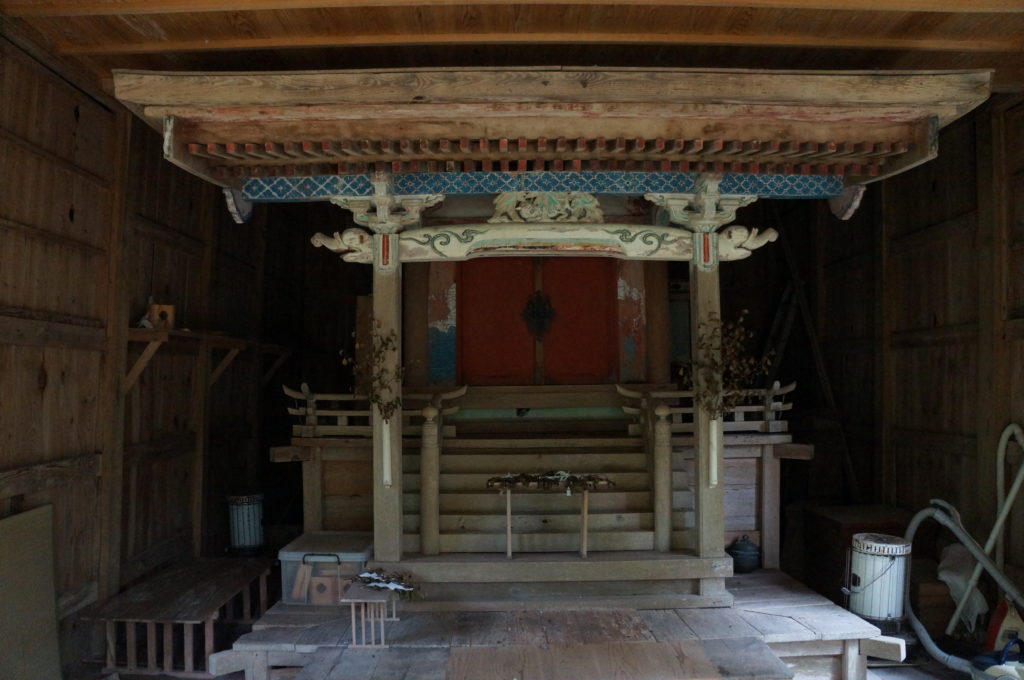 In around 964, an imperial envoy named Yoshimitsu Oomiya visited Ooikube Hyousu-jinja Shrine in Yakuouji. Then, he also visited this shrine, enshrined a separated deity of Kumano Myojin Shrine in Kishu (present Wakayama prefecture) and held a ritual ceremony. Inside the shrine of the main hall, there is a picture of Nachi Falls near Kumano Myojin. The imperial crest of the chrysanthemum is engraved in the dance performance hall.
Yakushi Nyorai Statue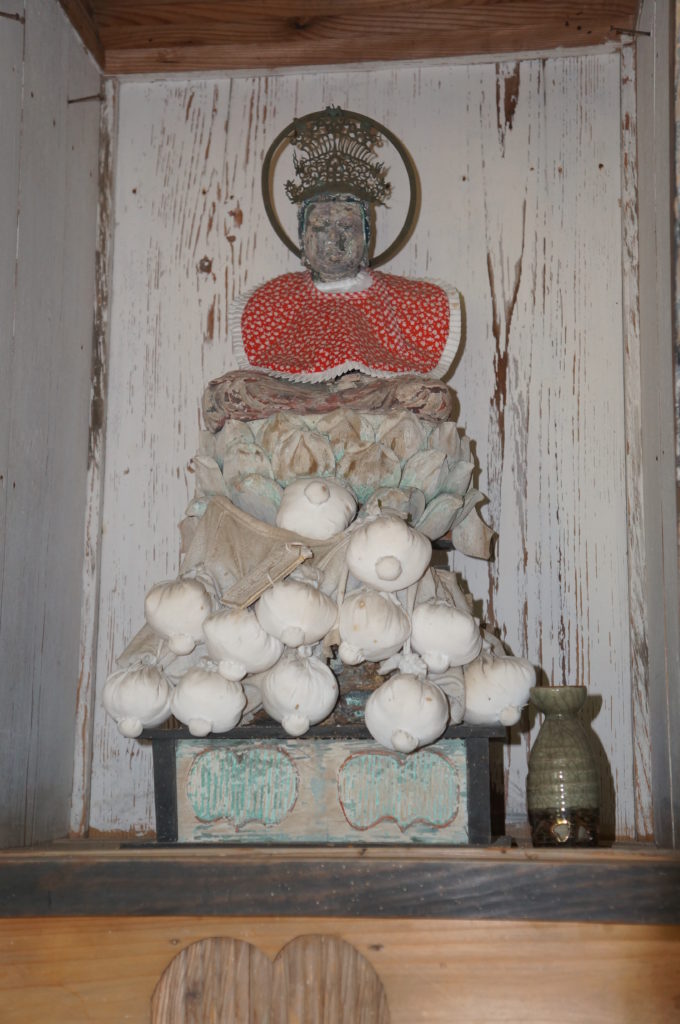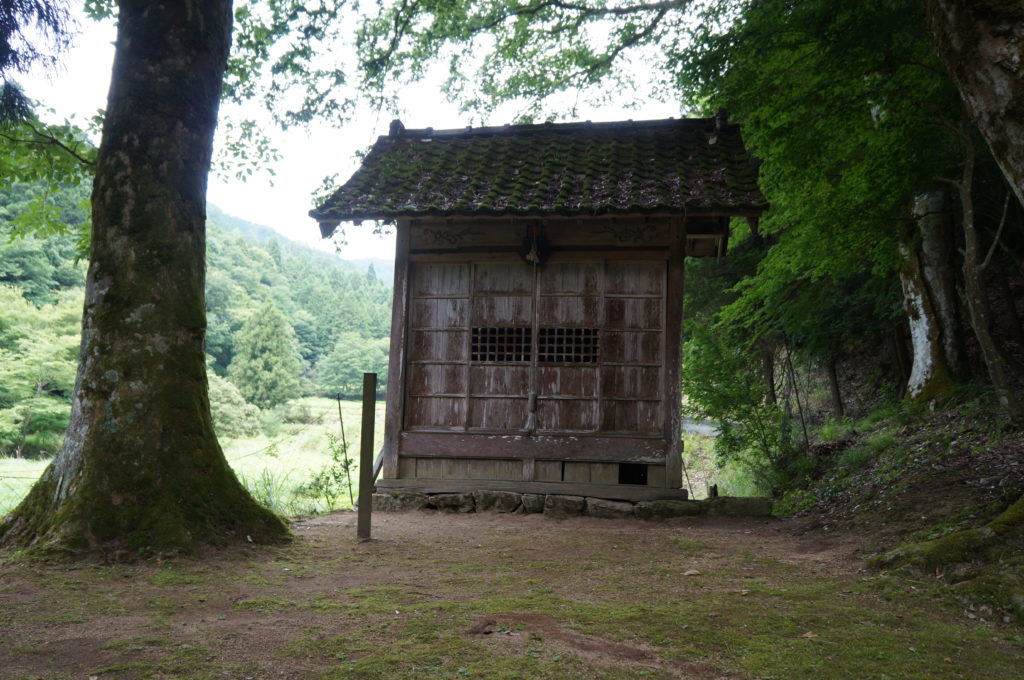 In the precincts of Shingu-jinja Shrine, Yakushi Nyorai statue is enshrined. The Buddha has many breasts. Many women have made a visit to pray for the better breast milk production.